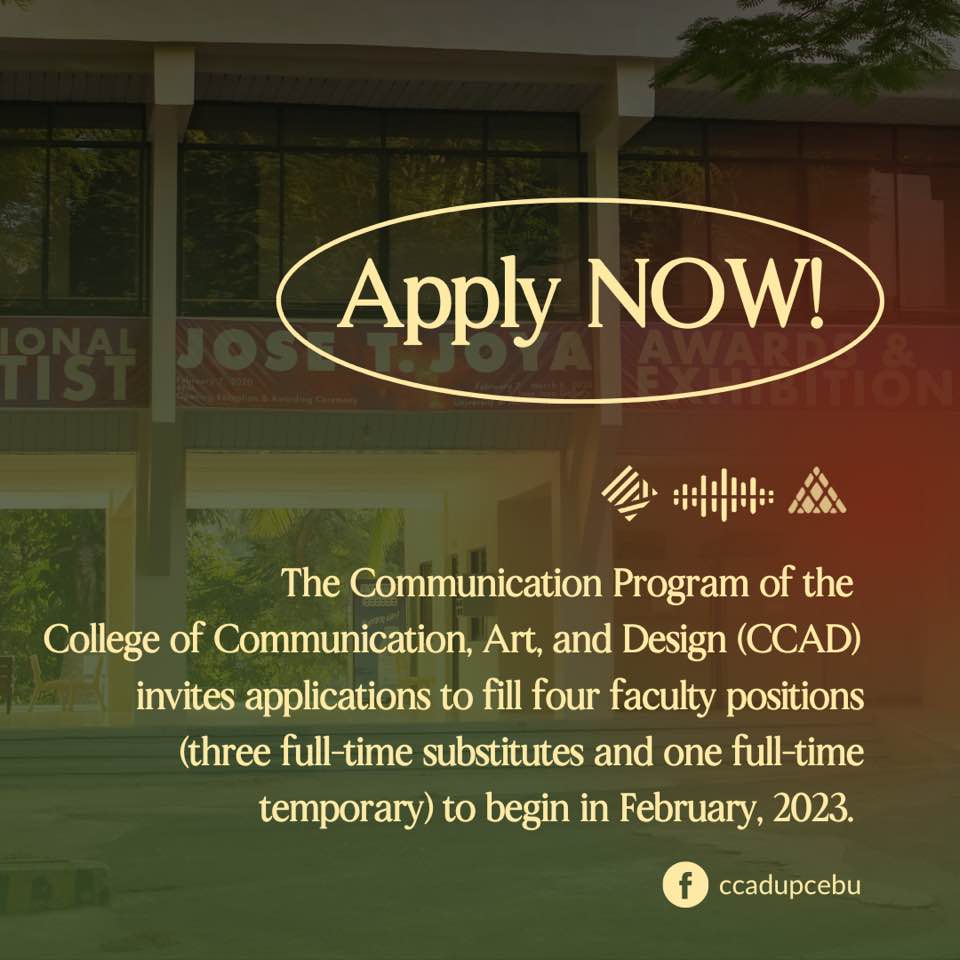 The Communication Program of the College of Communication, Art, and Design (CCAD) invites applications to fill four faculty positions (three full-time substitutes and one full-time temporary) to begin in February, 2023. We seek candidates with a postgraduate degree in Communication, teaching experience, or an extensive background and experience in multimedia and communication practice.
Selected candidates will specialize teaching in any of the following areas: multimedia production, semiotics in multimedia contexts, journalism/content writing, media studies, and new media technology and literacy.
Application Procedure:
Applicants are invited to submit their applications to [email protected] with their Resume and work samples and address their Application Letter to CCAD OIC Dean Prof. J. Karl P. Roque Jr.
Closing date of Application: December 5, 2022.