Lawak Sinehan opens the first semester of AY 2023-2024 with regular film screenings for the UP Cebu community. Coming up in the last week of August are two titles that explore the concepts of heroes and anti-heroes through the lens of cinema.
Atty. Grace Marie Lopez, Lawak Sinehan Coordinator, said the two films that will be shown this week include Old Boy, at 2:00 p.m. on August 29, and A Clockwork Orange, at 2 p.m. on August 31.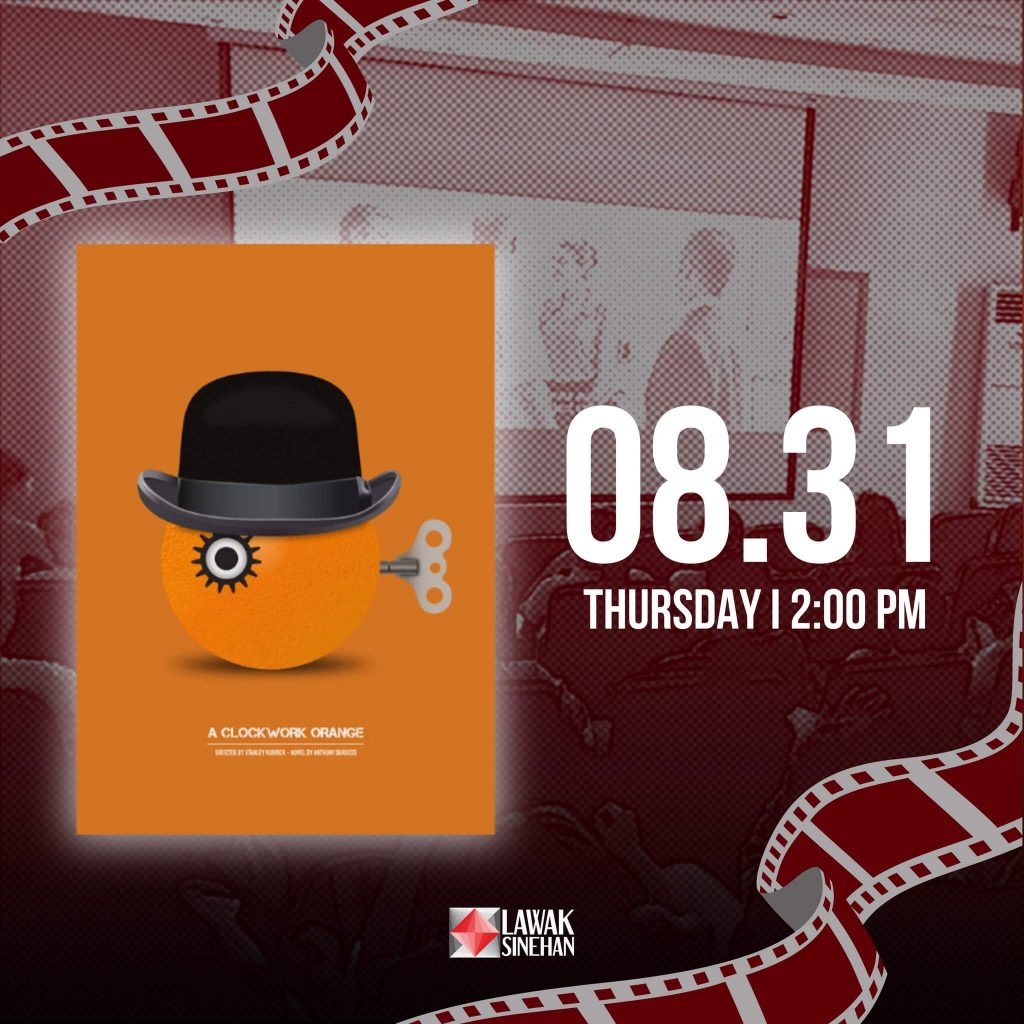 She said they hope to hold a short casual interaction after the screening to encourage cinephiles to share their insights and perspectives with the community, with the goal of enhancing film enthusiasm.
At some chosen film screenings within this semester, there will be formally facilitated discussions, Lopez added.