Fine Arts students taking Performance Arts (SFA 120) exhibited "Inamaw sa Perya," a TASK Party, on September 21.
A TASK party is an interactive social gathering first initiated by performance artist Oliver Herring in 2002, where participants perform tasks as written on slips of paper. This was the first TASK held in UP Cebu, and it was organized as part of the SFA 120 class requirement.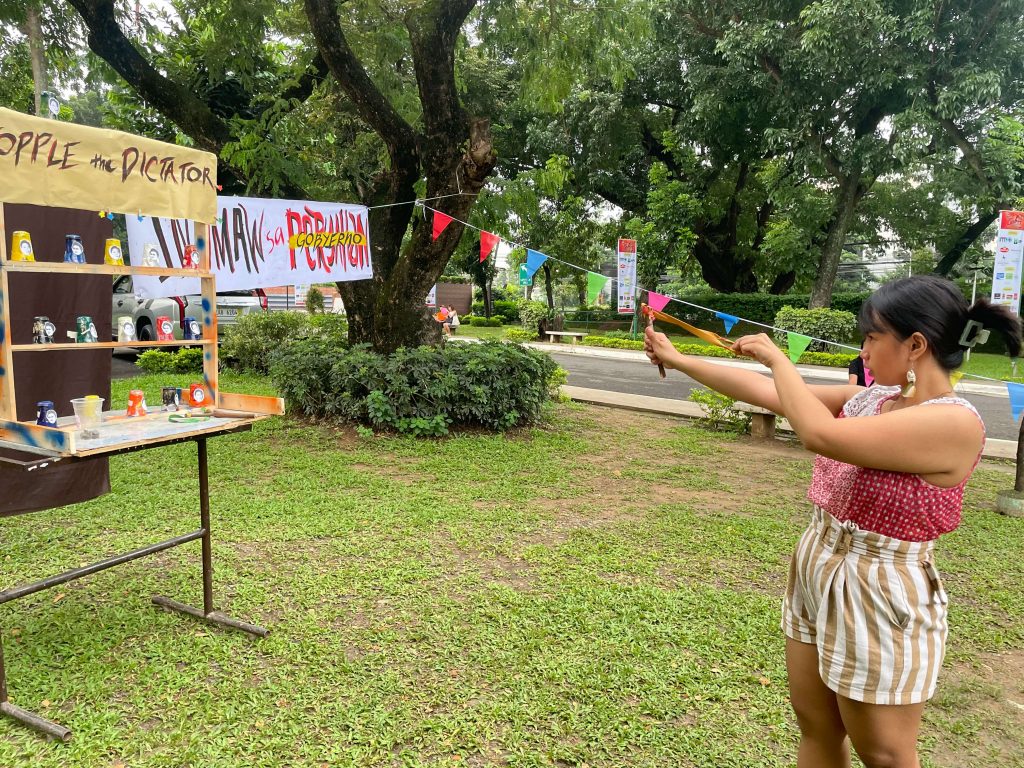 There is a limited number of participants in a typical TASK party, usually held in public spaces such as the university common room or other areas where people can interact upon entering the space.
According to Allyca Zoe Villaflor, a student of SFA 120, they improvised the activity to connect it with the current political landscape in the country, where they mimic government officials such as Bong Go, who is walking around, and Imelda Marcos, flaunting her wealth.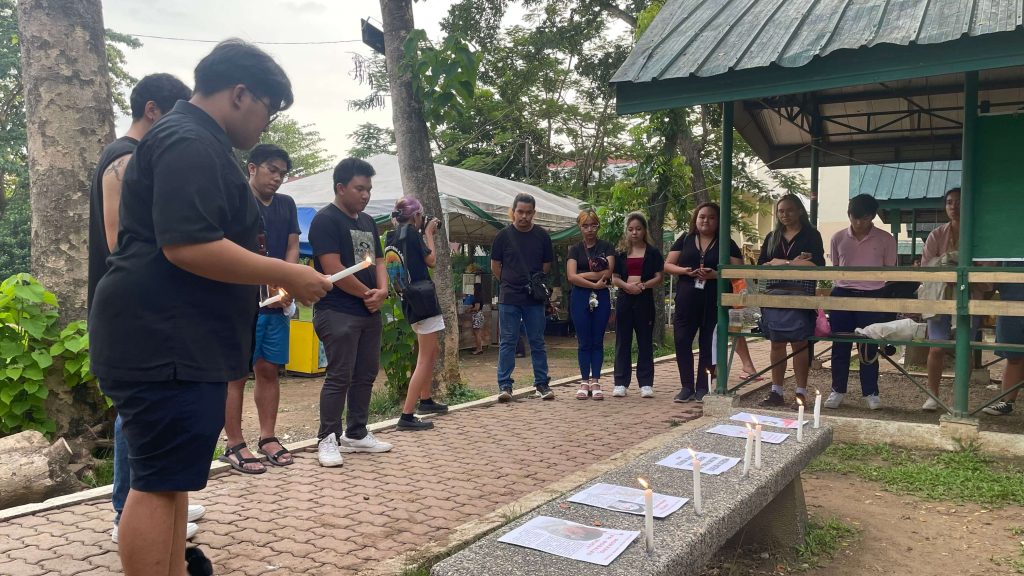 Villaflor shared, "Timing nga ni abot sa commemoration sa martial law. It was actually a modified event to fit the commemoration."
There were four different activities: spinning the wheel, hitting cups, popping balloons with a pin, and tarot reading, where all activities required participants to perform a task.
In line with their theme, they also participated in the solemn candle-lighting ceremony organized by the UP Cebu University Student Council to remember the victims of martial law imposed by the late dictator Ferdinand Marcos. (Report and photos by Ian Peter Guanzon)