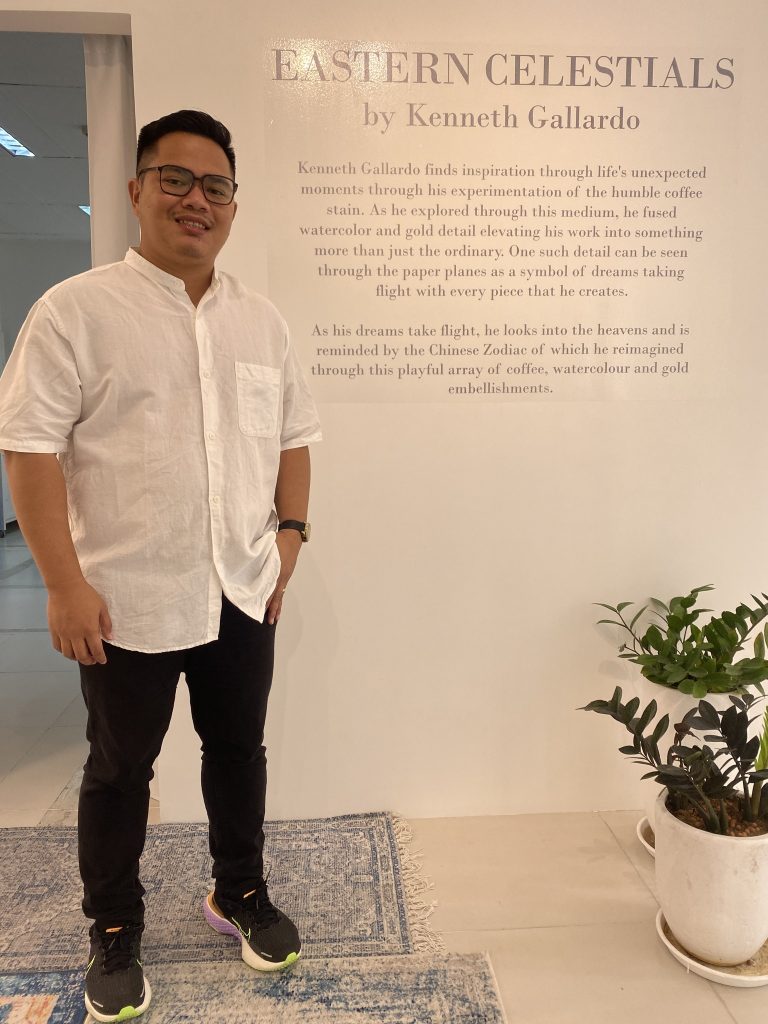 UP Cebu BFA in Industrial Design (2018) alum and UP High School lecturer Kenneth Gallardo opens his solo exhibit titled Eastern Celestials today at Neil Felipp Boutique, Cebu City.
"Kenneth Gallardo finds inspiration through life's unexpected moments through experimentation of the humble coffee stain. As he explored through this medium, he fused watercolor and gold detail levating his work into something more than just the ordinary. One such detail can be seen through the paper planes as a symbol of dreams taking flight with every piece that he creates.
As his dreams take flight. he looks into the heavens and is reminded by the Chinese Zodiac of which he reimagined through this playful array of coffee, watercolour, and gold embellishments."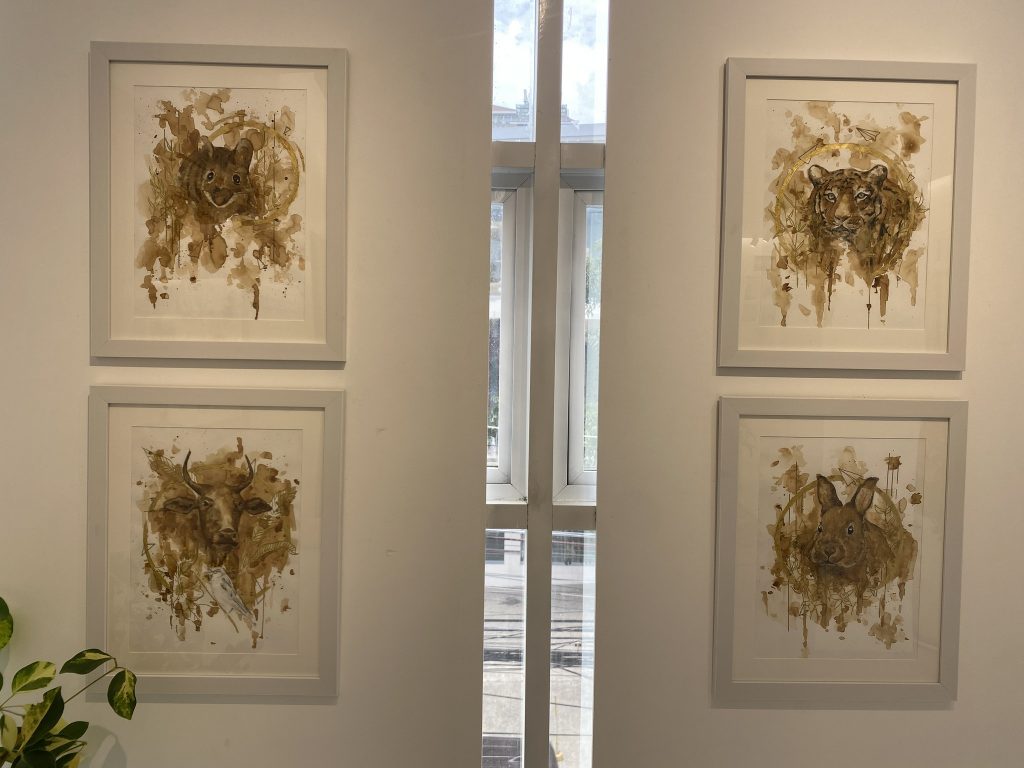 Visit the exhibit every Tuesday to Saturday from 10 am to 5 pm. The exhibition will run until November 4, 2022.