The 1081 Exhibit, now in its sixth year, commemorates the 51st Proclamation of Martial Law with an Opening Program and a Multimedia and Art Exhibit that was launched last Monday, September 18, at UP Cebu's Jose T. Joya Gallery under the theme "Lift the Sheets: Uncovering the Dictator's Dirt."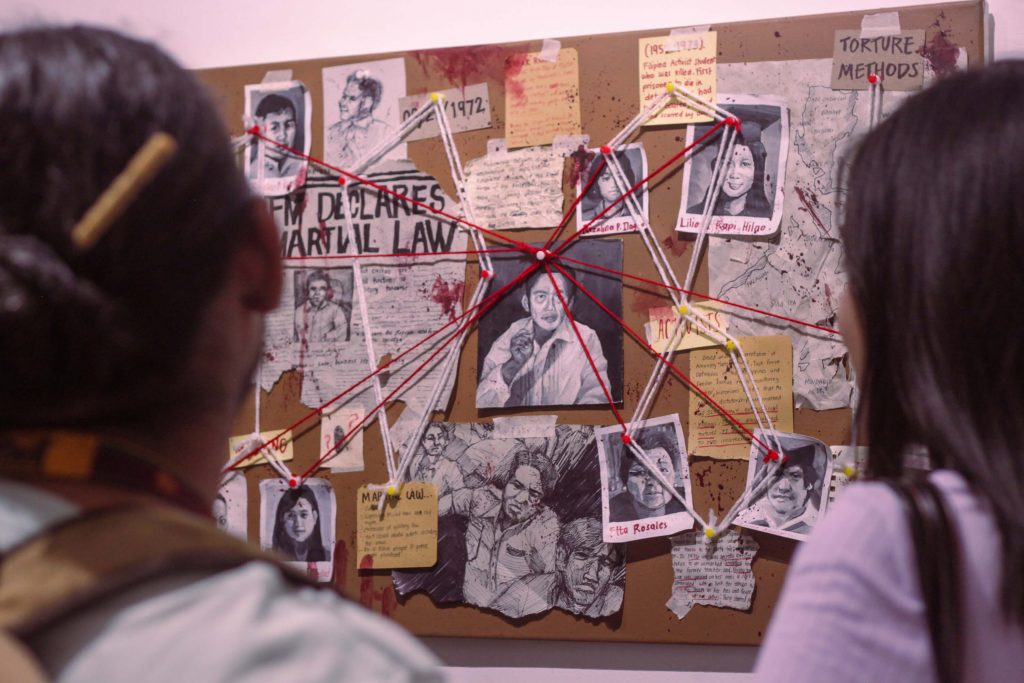 Participants in this significant event pledged never to forget the sacrifices made by Filipinos who bravely stood up against oppression.
"The 1081 Exhibit aims to counter fake news and disinformation of Martial Law with the factual narrative and connect the past with the present by resurfacing the [Marcos] family's great robbery of the country and its impact on citizens that can still manifest until today," said Kirstein Ann Pilongo, this year's 1081 Exhibit Project Head and current Communicators of UP Chairperson, in her opening statement.
The week-long exhibit will last until Friday, September 22. It will include forums, seminars, educational discussions, film showings, protest actions, performances, and contests that will serve as a somber reminder of the significance of remembering this tragic and dark chapter in our history.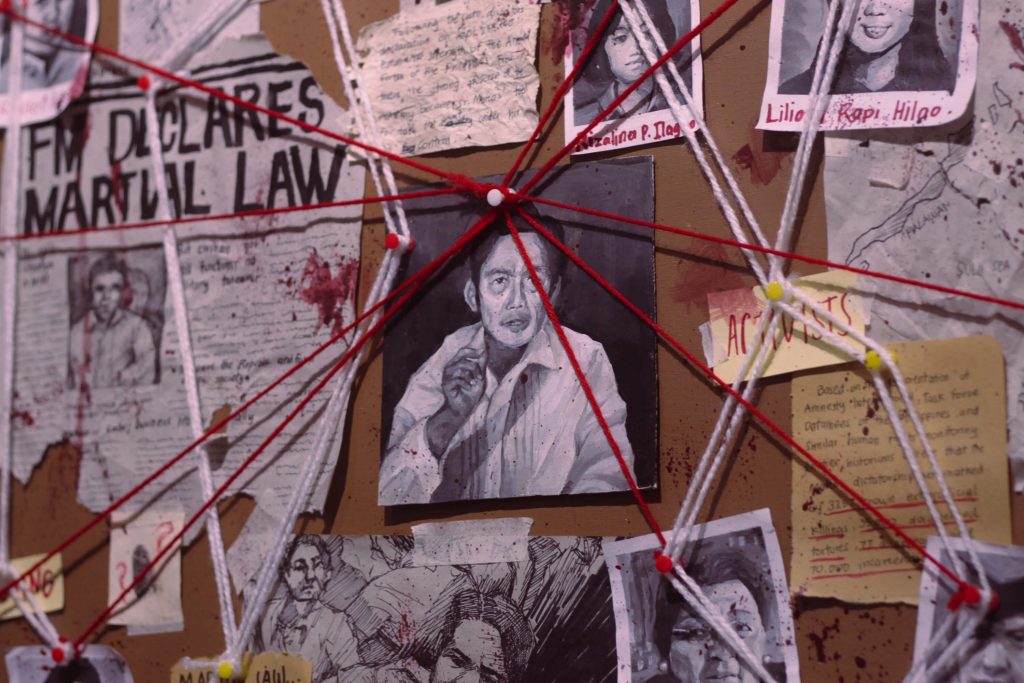 The UP Students' Theater Arts Guild for Education (UPSTAGE) delivered an evocative performance, strongly reenacting the torturous memories of Martial Law victims, and provoking strong emotions from the audience.
Bounded by the solemn setting, student leaders from various organizations organized a protest action, lifting their voices to address important issues and voicing their firm opposition to the current administration's acts of injustice.
The opening event was then succeeded by the opening of the Multimedia and Art Exhibit at UP Cebu's College of Art and Design (CCAD) COMM Wing, which was organized in partnership with the Fine Arts Students Organization (FASO) and curator Greys Compuesto. The exhibit featured a variety of artworks in many forms that reflected a visual narrative of the contradictory Martial Law Era. (Erna Josette Bonsukan, BA Communication 2)