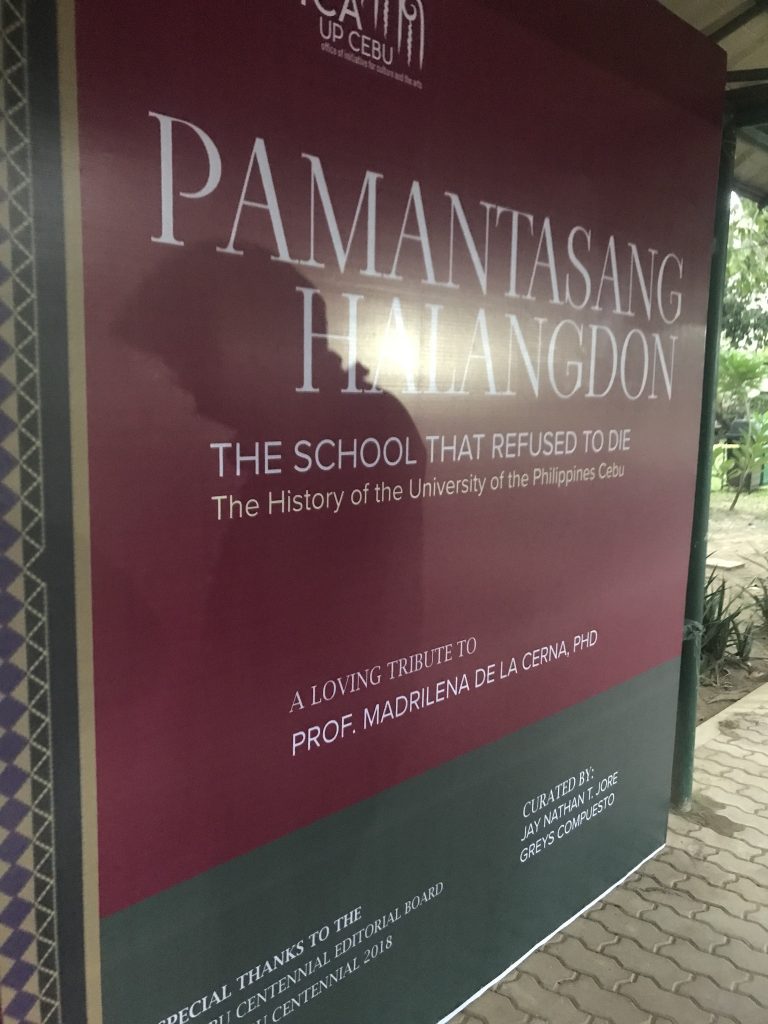 The University of the Philippines Cebu commenced the UP Cebu Museum of Art and Culture's soft opening as they exhibited different collections of artworks and cultural performances from various artists as part of the activities for this year's Gabii sa Kabilin (GSK) last night.
The kickoff of the exhibit was initiated through the ribbon cutting ceremony at the end of the program that was led by UP Cebu Chancellor Atty. Leo Malagar, Vice Chancellor for Administration Dr. Hazel Trapero, Office of the Student Affairs Director Alena Macasil, and Jose T. Joya Art Gallery curator Jay Jore.
As part of the cultural performances, UP Cebu's SayawE and Iskultura Dance Ensemble opened the presentations as they showcased their collaboration on their "Kahayag" dance production. A Balak performance was also staged by Jae Magdadaro and Ton Daposala.
Iskultura also performed again with their own dance rendition to the Sinulog dance and a song production was carried out by Daisy Rosos. SayawE also presented a hip hop dance performance. The set of cultural performances concluded as Icy Lumactud sang the popular Bisaya Song "Usahay."
After the series of performances, the exhibit held inside UP Cebu's Administration Building was then opened for the spectators and participants of GSK. Several artworks from different artists were hung on the walls of the stairway and corridor of the second floor of the building.
UP Cebu was one of the 20 participating heritage sites and museums in the annual cultural event hosted by the Ramon Aboitiz Foundation Inc. Culture and Heritage Unit along with its partner museums, cultural organizations, and local government units after a two-year hiatus brought by the pandemic.
The university is presenting three exhibits:
Katahum: Musings on Cebuano Arts, which is the soft opening of the UP Cebu Museum of Art and Culture at the Administration Building;
Pamantasang Halangdon: The School that Refuses to Die, which features the history of the university and a tribute to Prof. Madrilena De La Cerna at the covered walk, curated by Jay Nathan T. Jore and Greys Lockheart; and
The 46th Jose Joya Awards Exhibition, which features the artworks of the Fine Arts students of UP Cebu at the Jose T. Joya Art Gallery.
Aside from these, UP Cebu has also prepared some activities like cultural performances and film showing for the visitors.
Text and photos by: Ian Peter Guanzon and Kirstein Anne Pilongo, BA Communication II